Laser printers are famous for their speed and efficiency. In the past, laser printers were only applicable to black and white printing, but digitalization has improved the printing world. Laser printers are now also able to produce color prints at a very high speed.
As you know, there are two types of printer inkjet and laser; since you have already decided to get a laser printer, and now you are finding an answer for the advantages and disadvantages of a laser printer.
Don't worry; you have landed in the right place. Here we will find out what the advantages and disadvantages of a laser printer are? Along with its complete explanation.
Every gadget has pros and cons; the same is the case for printers. As laser printers are the fastest and quieter printers globally, they also have some limitations compared to an inkjet or dot matrix.
What are the Advantages and Disadvantages of a Laser Printer?
Below comparison table make it easy to know the pros and cons of laser printers quickly;
| Advantages of Laser Printers | Disadvantages of Laser Printers |
| --- | --- |
| Laser printers are faster – It provides the world's most rapid prints as compared to other available printers. | Expensive to purchase – The overall price of a laser printer might be costly. |
| Cheaper per print, – less operating cost. | Accept limited print media – Can't print on heat transfer papers. |
| Best for large printing volume – The toners last longer and provide more printouts than ink cartridges. | Poor Graphics for photos -Not able to produce high-quality photographic prints. |
| Reliable and durable – The toners will never dry like ink. | Power Consumption – It can heat your room. |
| Quiet and noise Free. | Produce a lot of heat |
| High-Quality output for Text. | |
Pros and Cons of Laser Printers
Now let's know each pro and cons in detail;
---
Advantages of a Laser Printer
---
1.

Faster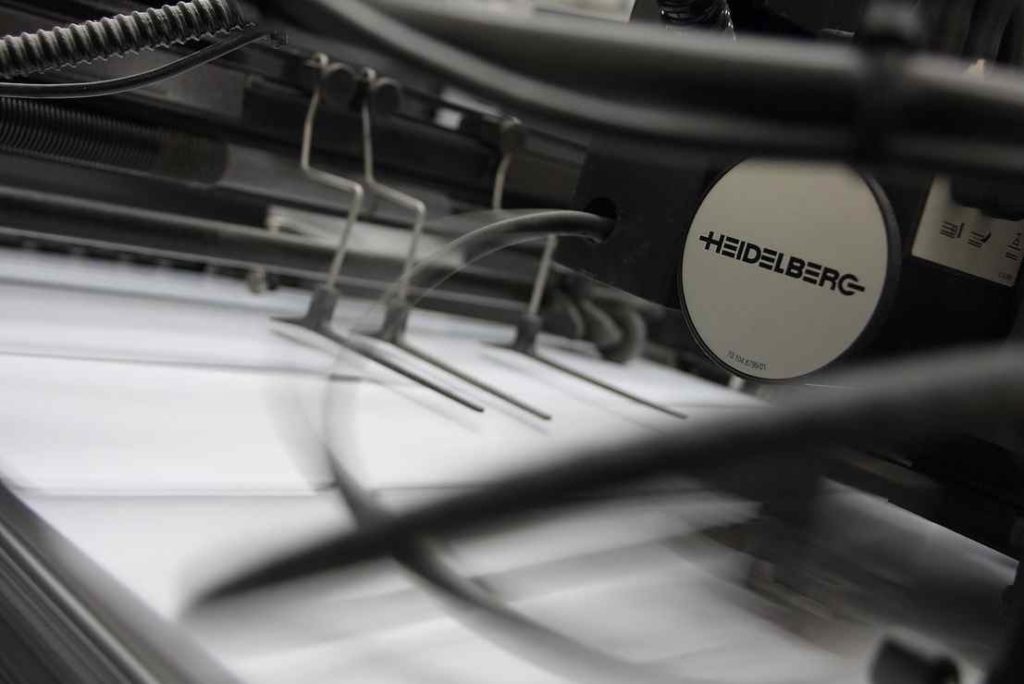 Laser printers are known for their speed as well as they are time savers.

They are efficient and provide the fastest printing speed as compared to others.

In this digital era, offices and businesses need speed to power up their work. Since paperwork is the essential work inside offices, most of them use laser printers.

Some monochrome printers can print 200 pages per minute, while color printers can print 100 pages per minute.

Printing Speed depends on its price tag. The more print speed you need, the more you have to pay. Some excellent Printers under 200$ are now printing 32 pages per minute for black/white, while 30 pages per minute for color pages.

Since the print speed of laser printers is beyond imagination, every business is looking for a laser printer. Even most home users and small businesses are adopting laser printers for their basic print jobs.
2.

Cheaper Per Print
While shopping for a printer, you don't just need to consider its price; you need to have a clear check on its print cost per page.

Laser printers use toner instead of ink cartridges. The replacement of toner is a lot cheaper as compared to ink cartridges.

Toners usually last longer and print more pages than standard ink cartridges.

For example, A standard toner that costs 50$ can yield up to 1,500 pages, while 29$ ink cartridges can yield up to 170 pages.

The most significant advantage of a laser printer is the cost per print. From the above example, you can determine the cost per page, which is a clear sign that laser printers are cheaper to operate.
3.

High Quality and Accurate Result
In the past, laser printers were only applicable to monochrome prints, but now they can produce excellent quality color pages.

Quality and speed define a printer; laser printers can generate crispy, sharp, and high-quality documents.

Laser printers produce excellent graphics for spreadsheets, PowerPoints, charts, and other office suites. Most businesses use them for text prints; they might be monochrome or color.

If a laser printer can produce accurate and well-shaped text for your documents, it is considered a high-quality printer.

However, we do not recommend laser printers for photography printouts. Some expensive models can perform well for photos, but you will still see a slight missing between some colors.
4.

Best for Large Printing Volume
Inkjet and dot-matrix printers are limited to a few prints, but the laser can break the limits and open a way to print a large volume of prints in just a few minutes.

Laser printers are specially designed for bulk prints as well as high-quality text prints.

You already know that laser printers can deal with a large volume of prints in just a minute.

The toners of a laser printer last longer; standard toners are limited to 4,000 prints, and premium toners can print up to 10,000 pages.

Toners can handle a large number of prints without any hassle. That's why laser printers always remain the first choice for large printing volumes.
5.

Reliable and Durable
Laser printers are the most reliable and durable printers at the current time because it uses a toner that lasts longer and will never dry as inkjet printer do.

If you own an inkjet printer, then you will probably do at least one printer after 2-3 days to keep your ink cartridges wet if you do not take a printer for a week, then your ink cartridges will become dry, and it won't work anymore, then you have to purchase ink again.

You can get a laser printer for large printing volumes as well; if you sometimes do not require a print or do less printing like once a week or month, then a laser printer is beneficial because the toner never dries.
---
Disadvantages of a Laser Printer
---
Everyone in this world has its advantages, but some problems as well, because nothing is perfect!
The same is the case for a laser printers; they have many advantages and some disadvantages that are following;
1.

Laser Printers are Expensive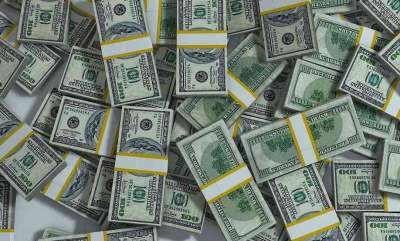 Laser machines are more expensive than inkjet and dot matrices.

The operating cost of laser printers is low, but the purchase price might be high.

Especially when you need a color laser printer, then you have to pay a handsome amount. 

It's worth the investment because the operating cost of a laser printer is low compared to inkjet printers.

This problem seems to solve day by day. Thanks to the competition between manufacturers and improvements in technology are now reducing the prices of laser printers.

Every company wants its product to generate more and more sales. For this, they are now decreasing costs to adjust their selves to the competitive market. 

Today, some great laser printers are available for under 200$ dollars to generate 32 pages per minute. Some of them are multifunctional printers that allow scanning, printing, copying, and even faxing by using a single laser printer.
2.

Expensive Toners
You might be thinking that earlier we have said that toners are less expensive than ink cartridges.
Yes, we are still on our point.
We have mentioned expensive toners because some printers come with costly toners that you will not even find in the market.
The price of these toners is the same as the price of the printer. It would be best if you double-checked the cost of toners before purchasing the original product.
3.

Limited Paper allowed
Another disadvantage of a laser printer is that it is limited to a specific print media or paper type.

If you are planning to purchase a laser printer for photography, then forget about it. They are not able to print or transfer heat because of their high speed.
Laser printers are too fast, and they require soft and bright paper for printing. They are not able to perform on the heat transfer paper.
4.

Poor Graphics for Photos
If you are a fan of photography and need a printer for your photos, then a laser printer is not for you.

Even laser printers are not built for producing high-quality color prints. The technology is still not able to generate the correct combination of all colors.

If you take a print from a very high-quality laser printer, you will still see some missing colors.

If you run a business that requires color prints for spreadsheets, charts, and other colorful prints, then a laser printer will work.

Laser printers are only recommended for simple graphics but not complicated or very high-quality photos.
---
Conclusion:
In this post, we have learned; what the advantages and disadvantages of a laser printer are? 

Now you have enough knowledge, about whether a laser printer suits you or not. 

Laser printers are best for flyers, spreadsheets, PowerPoint, excel data, text, and necessary color printings. You can rest sure and know your requirements first before taking a step to purchase one. 

If you are planning to purchase a laser printer, make sure to know each of its pros and cons; because it will help you better understand your concerns and productivity. 

I hope your views are now precise; if you have any questions or suggestions, please use the comment section and connect with us!